◎About Catholic Maebashi Church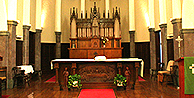 Sunday 10:00
Monday ✖
Tuesday 18:30
Wednesday 7:15
Thursday 7:15
Friday 7:15
Sturday   18:30
Every first Sunday 14:00 English Mass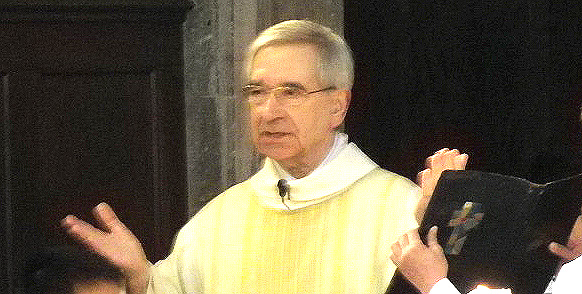 􏰥􏱘􏰁􏱙􏱘􏰟􏱚􏱘􏱛􏰫􏰥􏱘􏰁􏱙􏱘􏰟􏱚􏱘􏱛􏰫􏰴􏱜􏱝 􏰥􏱘􏰁􏱙􏱘􏰟􏱚􏱘􏱛
Father Xavier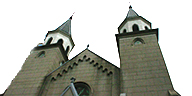 It is a church dedicated to Our Lady of Mount Carmel against the beautiful Akagi, Haruna, Mountains of Myogi. In 2001, it was registered as a Tangible Cultural Property of the country.
◎Access
○群馬県前橋市大手町2丁目14-6
Gunma-ken Maebashi-shi Ote-machi 2-14-6【MAP】
mail: mae-cato@pop17.odn.ne.jp

JR 両毛線「前橋駅」北口下車 徒歩15分
Take JR Ryomo Line to MAEBASHI. 15 min by walk
○Parking
There is a parking space on the premises in the church. Since we are contracted parking lot on weekdays, please refrain from parking in the frame. If the parking space is not found, please use the nearby coin parking.